Astra Security is a pentesting suite that helps you uncover & fix vulnerabilities in record time. The suite comes with vulnerability scanning, management & CI/CD integration capabilities which help organisations stay continuously secure.
Astra's Pentest suite uniquely combines automated vulnerability scanning with 3000+ tests & manual pentest by security experts to make security continuous and hassle-free for SMEs.
It is a Pentest platform for modern organisations with authenticated scanning, CI/CD integration, risk scoring, build-in collaboration, resolution center, and verifiable pentest certificates.
Astra Security tools are designed in a way that small and medium businesses without a dedicated security team can improve the security of applications with minimum technical requirements.
You can start with the Automated DAST scanner to get the first security report of your web applications. It requires three main steps to initiate the scan:
1- adding your target URL
2- configure authentication to scan behind Login
3- Optimize your scan by choosing the technology used in your assets
and you will start to get results that your team can work on:
How does the pentesting service work?
Astra Security has two plans, including different types of pentesting interaction.
In the Expert Plan, you can run unlimited numbers of scans with the Automated DAST Scanner and also request a pentester to check four times a year on your reports to clear false positives.
There is also a Pentest Plan to get an annual vulnerability assessment and penetration testing service. You will get a pentest certificate with cloud security review and business-logic testing on top of full access to Automated Scanner.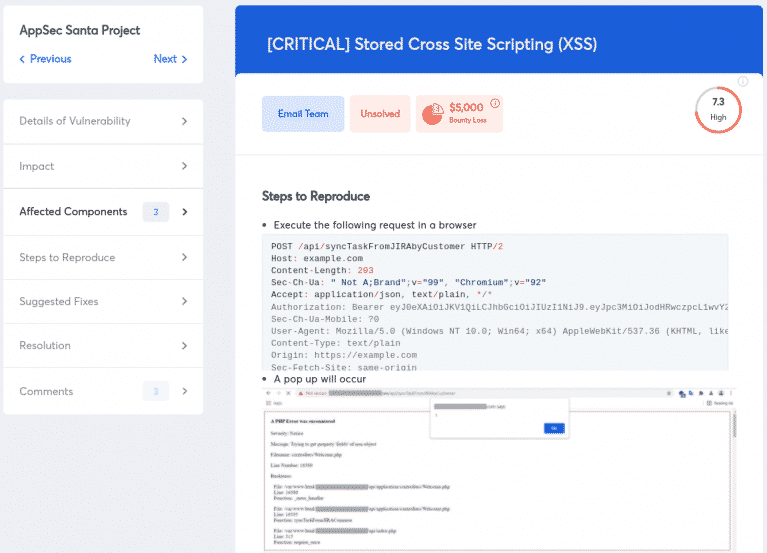 How much does Astra Security cost?
Astra Security offers 3 different plans and you can subscribe either monthly or annually.
Astra Scanner is €99/mo per application. You can run weekly scans to check your website against 3000+ attacks and generate a PDF report.
Astra Expert is €199/mo per application and in addition to unlimited scanning with Astra Scanner, you can integrate it into your CI/CD to automate and get four times a year false-positive check on your reports by a pentester.
Astra Pentest is €4,500/yr per application. This plan has all the capabilities of Astra Expert and includes an annual security audit to get a penetration testing certificate.
PROMO CODE: "Astra<3You"
*special thanks to Astra Security team for offering a %25 discount